Recipe and Photo by Althea Brown of @metemgee
Friends don't let friends drink plain water! Add a boost to your water with these @drinklmnt Pineapple and Citrus Ice Cubes, created by Althea Brown @metemgee. LMNT Raw Electrolyte drink mix has all the electrolytes you need to stay hydrated throughout your day. These ice cubes are perfect for on the go or just to sip on throughout the day. Add them to a jug or a bottle of water for a tasty, hydrating and refreshing drink!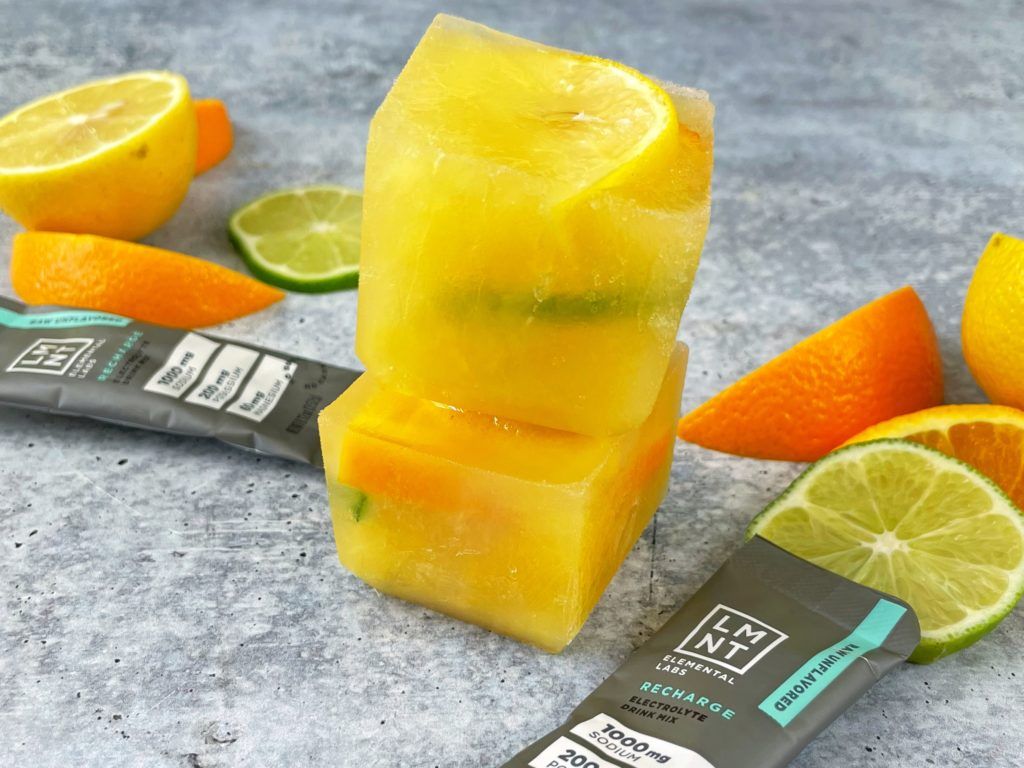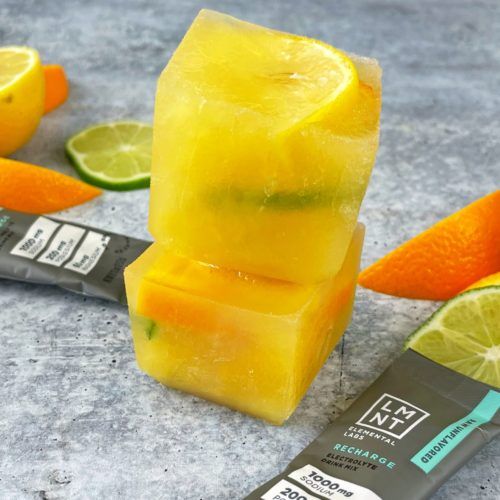 Whole30 Pineapple Citrus Ice Cubes
Ingredients
2 packets of LMNT Raw Electrolyte Drink Mix
4 cups Whole30 compatible pineapple juice
1 navel orange ,cut into ¼ slices
1 lemon ,cut into ¼ slices
1 lime ,cut into ½ slices
¼ cup of pineapple chunks (optional)
Instructions
POUR pineapple juice into a large pitcher

ADD LMNT Raw Electrolyte Drink Mix

MIX together well

ADD a few pineapple chunks (if using), 1 slice of orange, lemon and lime to each ice cube mould

POUR pineapple juice and LMNT raw electrolyte drink mix combination into the ice cube tray and freeze over night or until complete frozen

ADD 2-4 ice cubes to 8 ounces of water (if using standard ice cubes)

SIP and enjoy staying hydrated!
Althea Brown
Recipe Creator | Metemgee
Althea Brown is a recipe developer and food blogger specializing in Guyanese and Caribbean food. She has a Masters in Public Administration and spent many years in Corporate Human Resources roles before taking time off to spend with her family. She spends most of her days recreating traditional Guyanese and Caribbean recipes into Whole30 recipes. She believes that culture and food traditions are important parts of your food journey. When she is not cooking up delicious meals for family and friends, she is caring for her three children and enjoying life in colorful Colorado.