This Whole30 Smoked Salmon Hash with Za'atar Fried Eggs by Kani Kai is the PERFECT way to break out of your breakfast rut. This stunning recipe boasts a ton of upscale flavor, but fear not! The whole thing pulls together in just under an hour.

First, boil diced russet potatoes until tender. Then, crisp them up in a skillet with onion, bell pepper, and fresh garlic. Add Tuscan kale, sliced cherry tomatoes, capers and smoked salmon, and voila! You have a perfect savory-smoky breakfast hash that will have everyone fighting for a bite right out of the pan.
To finish, add a sunny-side-up egg seasoned with salt, pepper, and the star of the show — za'atar. For an added bonus, serve your Smoked Salmon Hash and Za'atar Fried Eggs with sliced avocado and radish (but it's perfectly delicious without them).
New to cooking with Za'atar?
Za'atar is a Middle Eastern spice blend typically made from a combination of ground dried thyme, oregano, marjoram, and sesame seeds. It may also contain other ingredients such as sumac and salt. This versatile blend is traditionally used in Israeli and Palestinian cuisine and can be used in a variety of dishes, such as dips, marinades, and spice rubs for grilled meats. It has a savory, slightly tangy flavor and is a wonderful addition to eggs or any other dish you want to give an extra punch of flavor!
Ready to try something new? Whip up this amazing Whole30 breakfast hash and let us know what you think in the comments below!
Smoked Salmon Hash with Za'atar Fried Eggs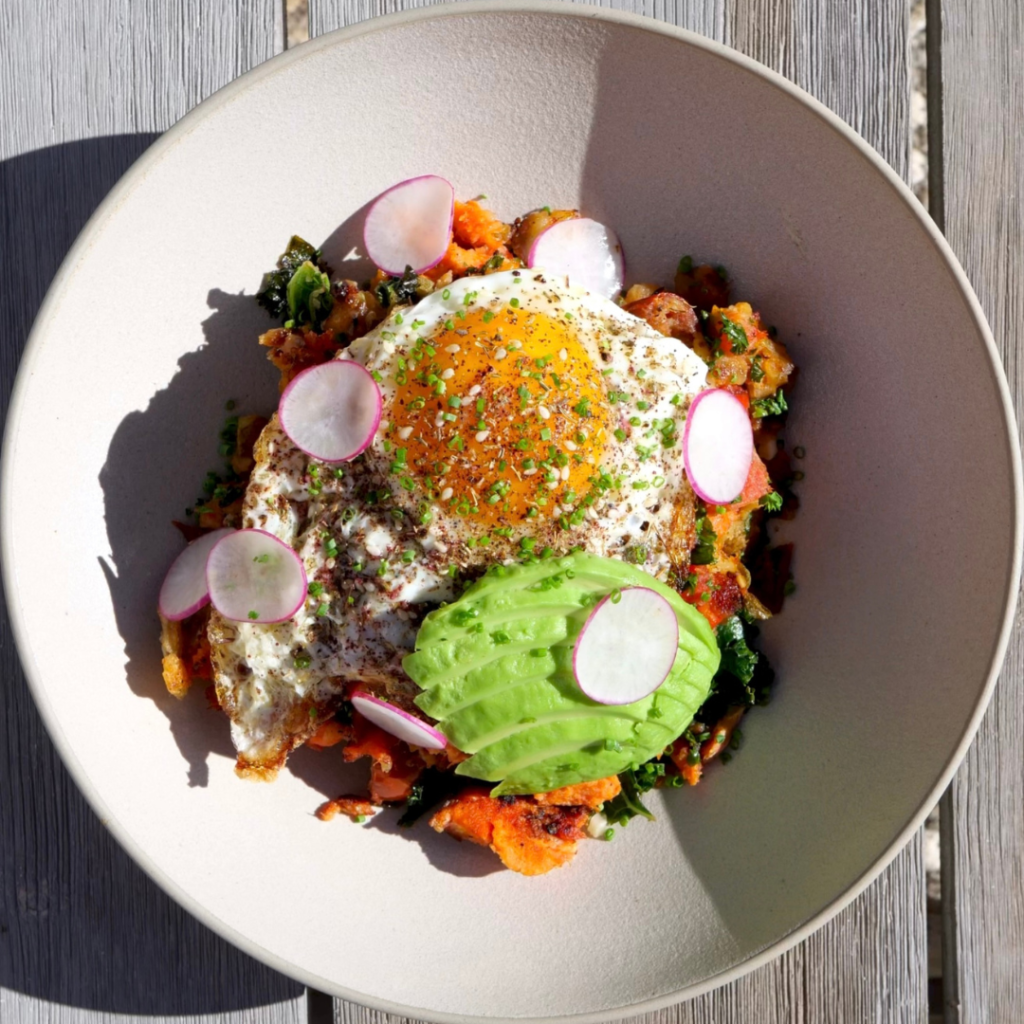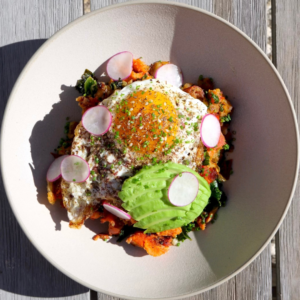 Smoked Salmon Hash with Za'atar Fried Eggs
Ingredients
Potato Hash
4 russet potatoes

diced into 1/2-inch cubes

3 tbsp avocado oil

1 small onion

finely diced

1 red bell pepper

finely diced

2 garlic cloves

minced

1 bunch Tuscan kale

ribs removed and thinly sliced

1/2 cup cherry tomatoes, sliced in half

1 tbsp capers, drained

8 oz smoked salmon, broken into chunks

2 tsp smoked paprika

Salt & freshly cracked black pepper

to taste

2 tbsp flat-leaf parsley

finely chopped
Za'atar Fried Eggs
4

eggs

2

tbsp

olive oil

Salt

to taste

fresh cracked black pepper

to taste

1

tbsp

za'atar
Optional Toppings
sliced avocado

red radish

thinly sliced
Instructions
ADD potatoes to a medium pot and cover with cold water by 2 inches, then add a generous pinch of salt.

BRING potatoes to a boil over medium heat and cook for 10-13 minutes, until the potatoes are fork tender. Drain the potatoes with a colander.

WARM avocado oil in a large pan over medium heat, then add the cooked potatoes. Cook potatoes until they begin to crisp — about 10-12 minutes. Flip the potatoes over often for even browning.

ADD in the onion, bell pepper, and garlic, and cook for 8 minutes until the peppers and onions are just soft.

ADD the kale, tomatoes, capers, and smoked salmon to the onion and bell pepper mixture. Cook for about 5 minutes or until the kale is just wilted and the salmon is warmed through.

SEASON smoked salmon hash with smoked paprika, salt and pepper, then toss in the parsley.

PREPARE Za'atar fried eggs. In a large pan, warm olive oil over medium-high heat.

CRACK in the eggs and cook until the edges are crispy. Cover the pan with the lid and cook until the egg whites are set — about 2-3 minutes.

SEASON the eggs with salt, pepper, and za'atar.

PLATE each serving of smoked salmon hash topped with a Za'atar Fried Egg, and enjoy!
Kai Kani
Cooking Content Creator
Kai Kani is a 22-year-old chef whose love of cooking started at the age of 3. Kai has cooked for many brands and celebrities, such as Nike, Givenchy, and Adidas. She has amassed a social media following of over 380k. Kai's love of food and teaching others how to cook is a segue into her future cookbooks, television shows and product development.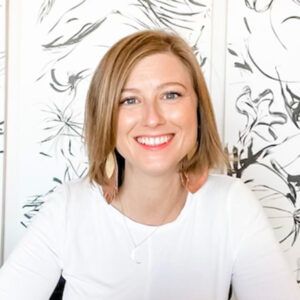 Liz Parrent
Senior Manager, Whole30 Recipes
Liz Parrent is Whole30's Senior Manager, for Whole30 Recipes content.She comes to Whole30 with over a decade of CPG and content marketing experience in the health and wellness space. Having been a part of Primal Kitchen's founding and pre-acquisition team, Liz holds a deep passion for the Whole30 community and the transformative power of a whole foods-focused lifestyle.