It's officially chili season, and we're coming in hot with 6 mouthwatering Whole30 chili recipes to add to your lineup. From classic hearty beef chili to creamy white chicken chili (and even a buffalo version!), you're sure to find a new favorite.
Whether you prefer a classic chili recipe or enjoy experimenting with new ingredients, we've got you! Just throw your ingredients into a slow cooker or Instant Pot, or simmer on the stove for a one-pot meal that will fill you up with hearty, savory goodness.
Whole30 Sweet Potato Bison Chili — 3 Ways!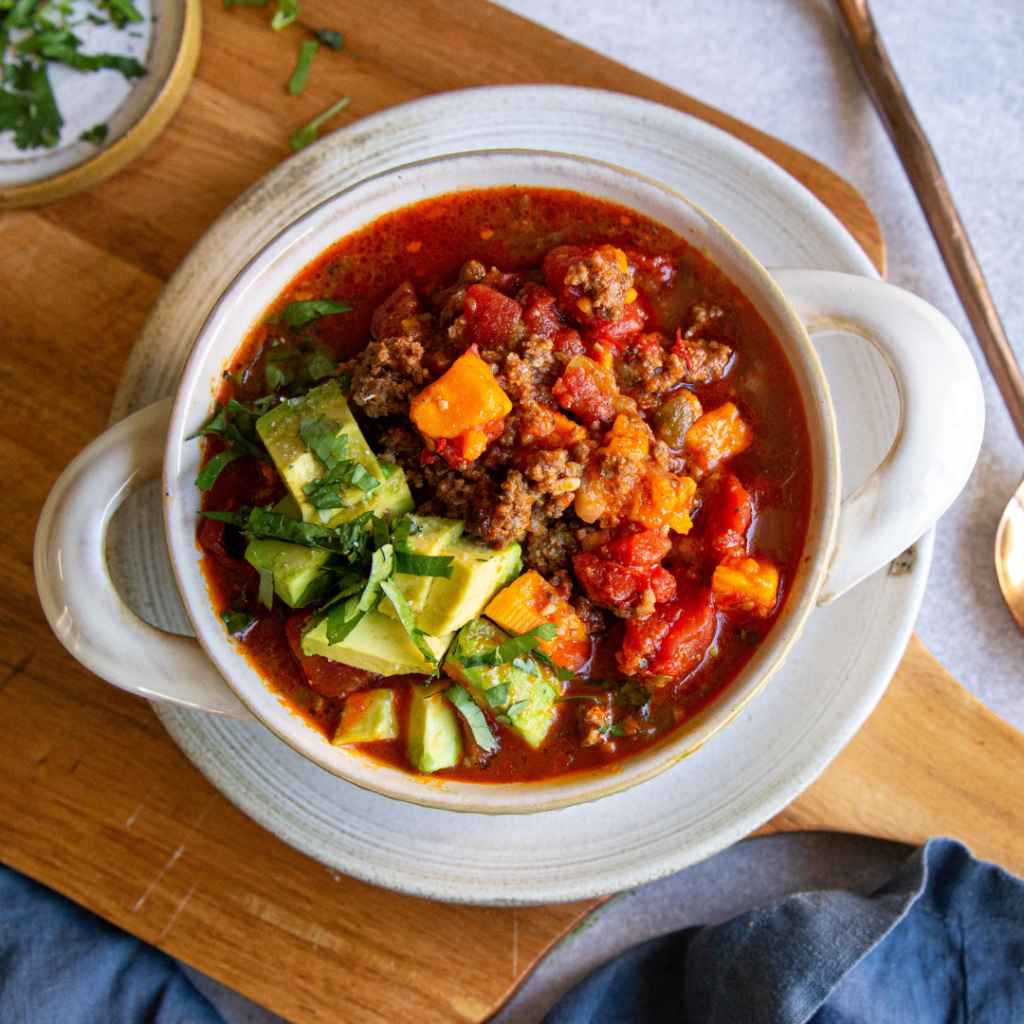 Struggling with what to make for dinner? This Whole30 Sweet Potato Chili is easy to make and always a hit! Made with simple ingredients in either the instant pot or slow cooker. It's filling, takes minimal prep, and freezes like a dream for future you to enjoy too.
Whole30 White Chicken Chili With Sweet Potatoes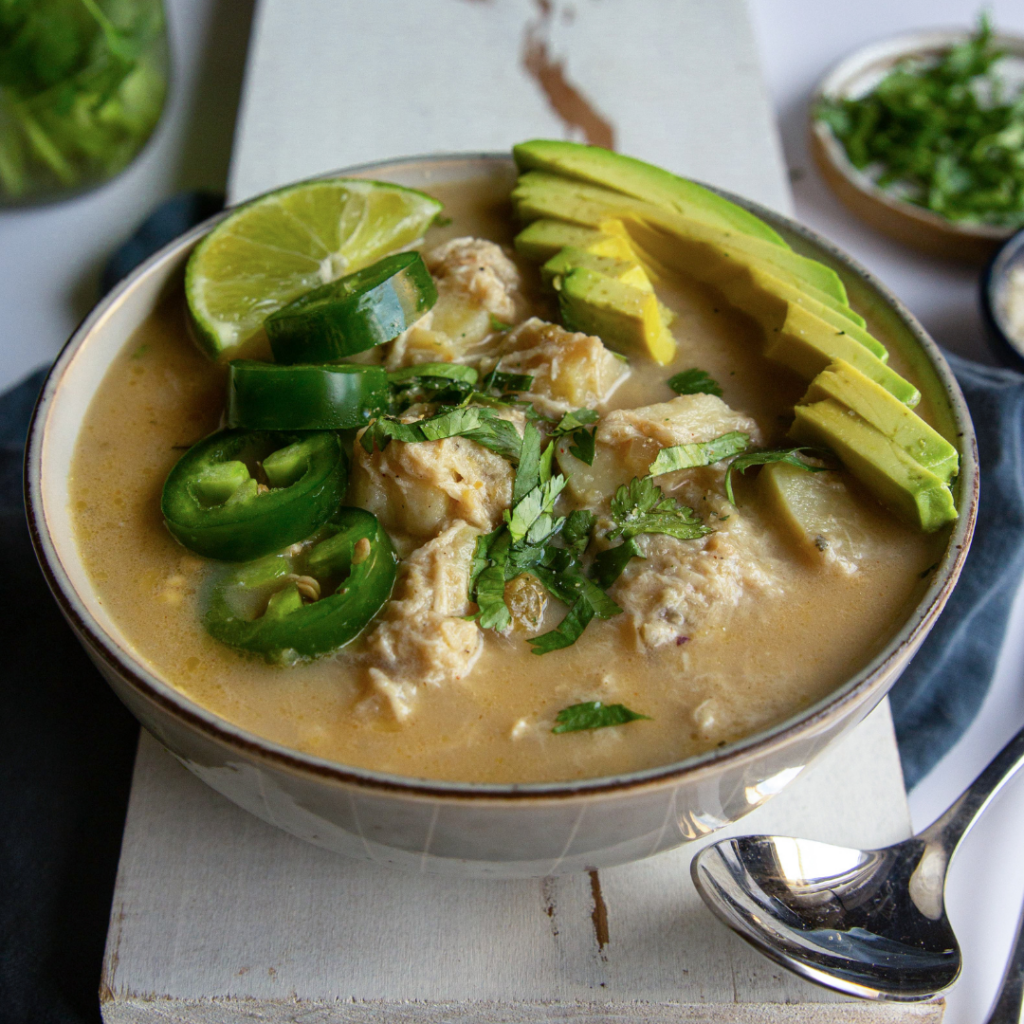 Cozy up with this fan-favorite Whole30 White Chicken Chili! Easy to make, filling, and made in the slow cooker or the instant pot. It combines simple ingredients like chicken breast, potatoes, diced chilis and jalapenos, spices, and broth to create a flavorful gluten-free and dairy-free stew everyone will love.
Instant Pot Smoky Beef and Bacon Chili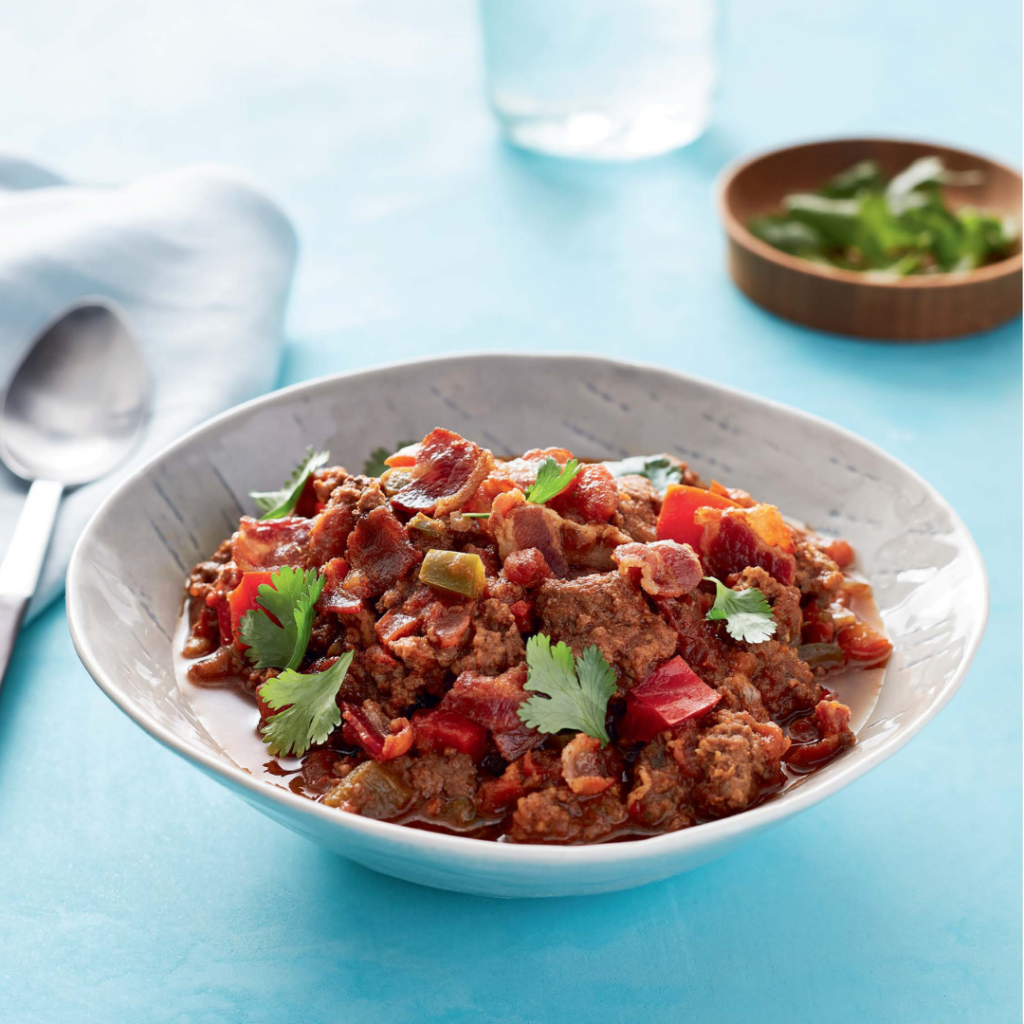 Ground beef is cooked in bacon drippings, infusing it with fantastic smoky flavor that's hard to resist. The recipe calls for a generous amount of chili powder – a whopping two tablespoons! If you're a fan of spicy chili, you can turn up the heat by using hot chili powder or a combination of one tablespoon of mild and one tablespoon of hot chili powder. Either way, this chili is sure to pack a flavorful punch.
Smoky Sweet Potato Chili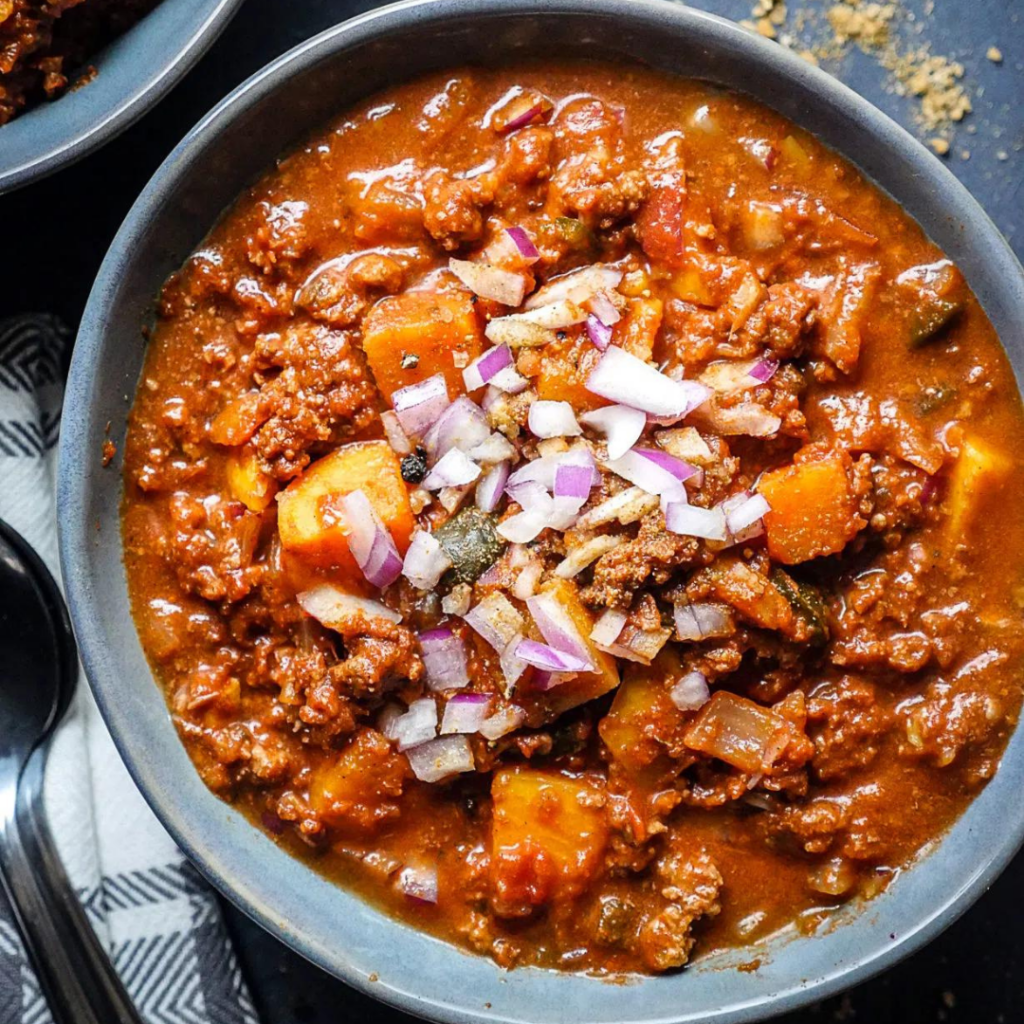 Created by the talented Melissa Urban for The Whole30 Slow Cooker, this dish boasts a delicious combination of sweet and savory notes that will tantalize your taste buds.
Although this recipe calls for a specialty ingredient, smoked salt, it's a worthwhile addition that brings depth and complexity to the chili. Cold-smoked over wood chips, smoked salt offers a distinctive smoky flavor and aroma that elevates any recipe it's added to.
Instant Pot Spicy Carob Beef Chili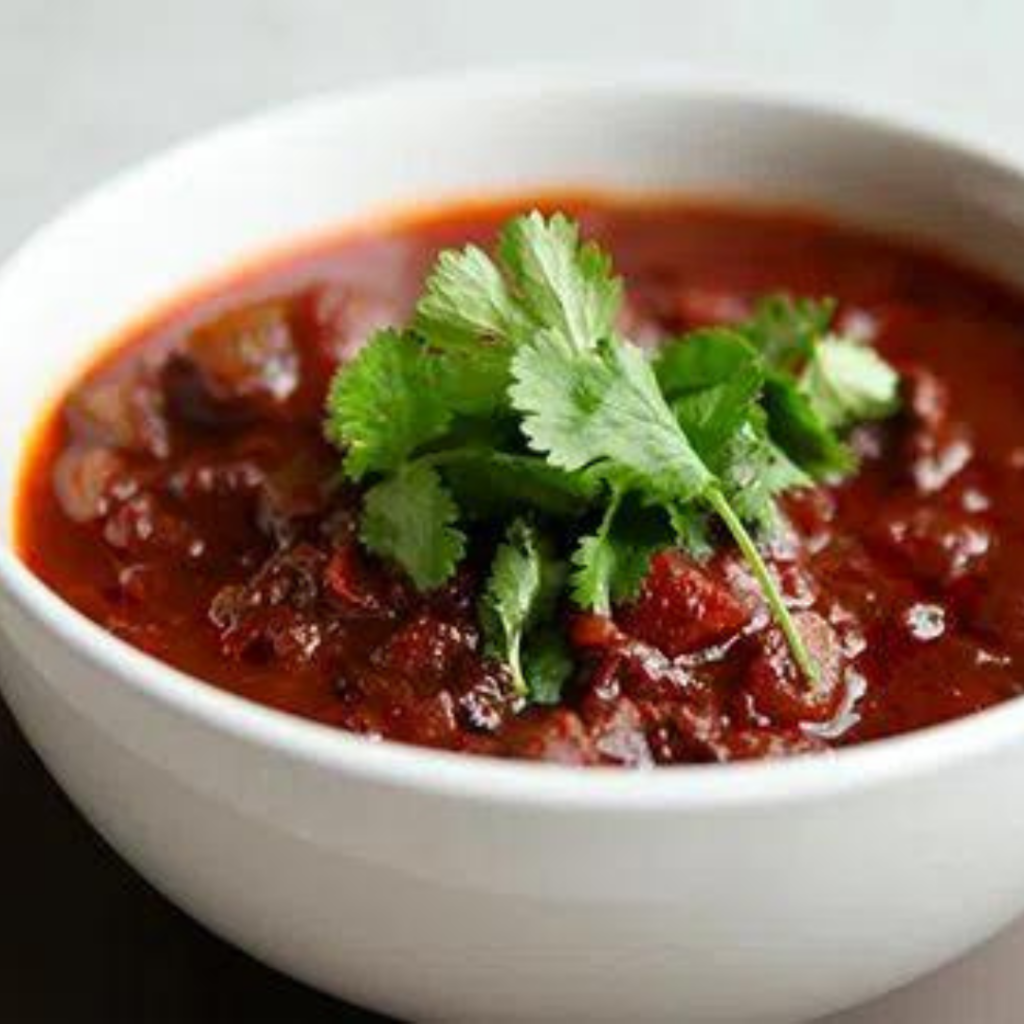 In just five minutes, you can toss these ingredients into your Instant Pot and then enjoy an hour of free time while it quickly transforms them into a mouth-watering stew. The result? A hearty and satisfying Whole30 chili that will not only warm your soul but also inspire you to include more Instant Pot recipes in your weekly meal plan.
Whole30 Buffalo Chicken Chili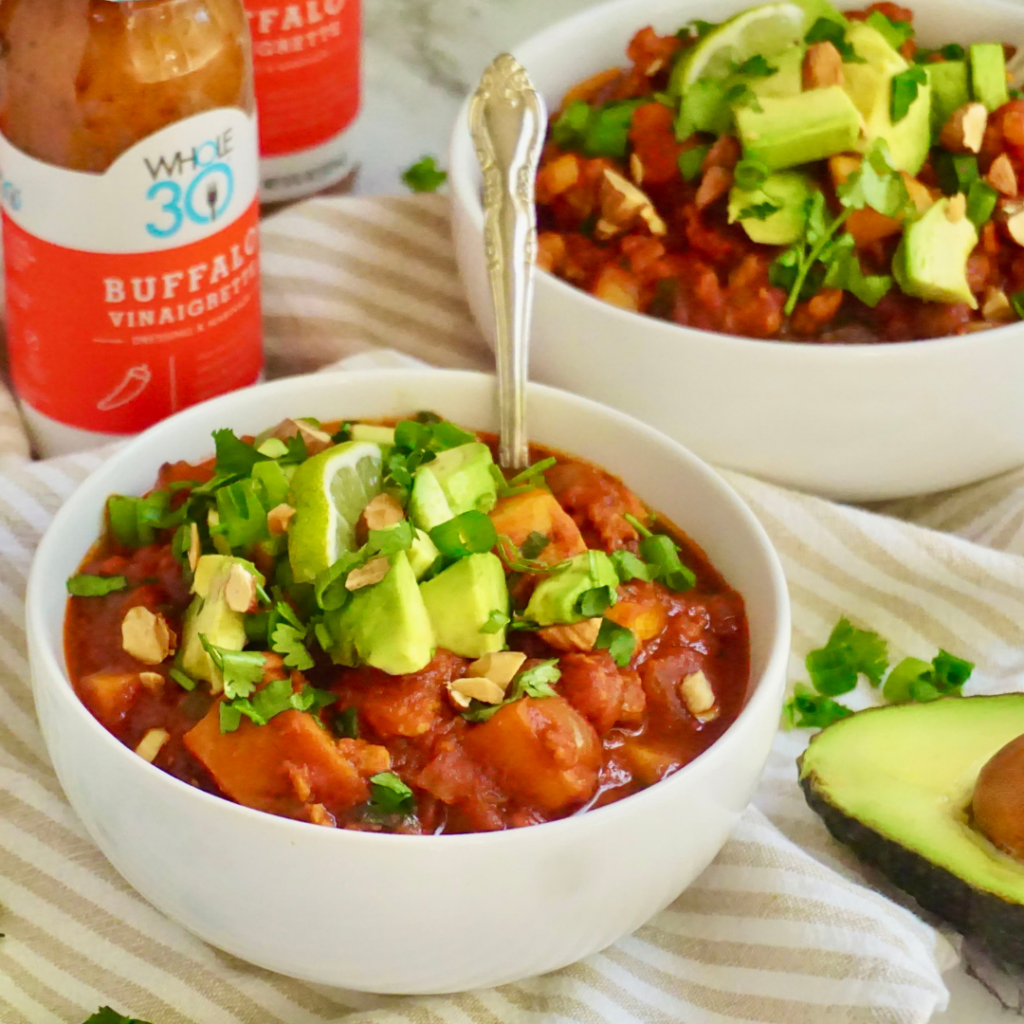 And last but certainly not least, it wouldn't be a Whole30 recipe round-up without at least a little bit of buffalo flavor, would it? This zesty remix of your favorite cold-weather remedy is full of bright, mouthwatering flavor that's anything but routine.
For even more Whole30 Chili Recipes, check out some of our creator favorites here.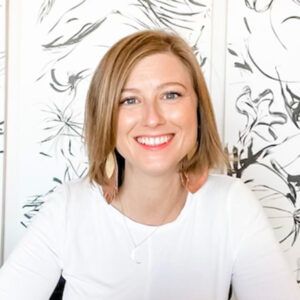 Liz Parrent
Senior Manager, Whole30 Recipes
Liz Parrent is Whole30's Senior Manager, for Whole30 Recipes content.She comes to Whole30 with over a decade of CPG and content marketing experience in the health and wellness space. Having been a part of Primal Kitchen's founding and pre-acquisition team, Liz holds a deep passion for the Whole30 community and the transformative power of a whole foods-focused lifestyle.