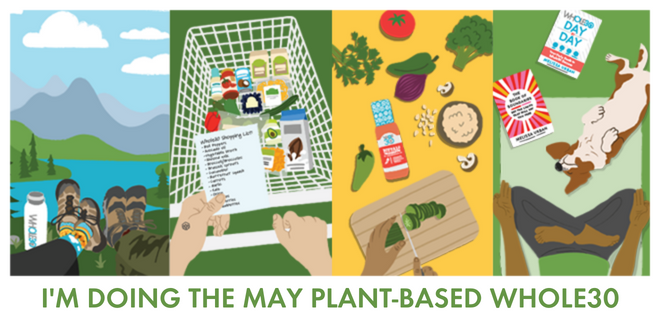 Are you ready to start the Plant-Based Whole30? Because we're ready to help you plan for success during your Plant-Based Whole30.
This exciting program launched in 2022 to support even more of the Whole30 community. And we're excited to announce that we are hosting a group Plant-Based Whole30 starting on May 1, 2023.
The Whole30 HQ team have created a specialized suite of resources and offerings to help you succeed as you plan your Plant-Based Whole30. From a helpful meal planning app to Plant-Based Whole30 compatible meal delivery from Daily Harvest, and PDF resources to free, delicious, nourishing recipes, changing your life with the Plant-Based Whole30 has never been easier.
Browse the offerings below to build a unique support system to suits your needs. Make sure to register for our weekly email series to guide your Plant-Based Whole30 journey. You'll have great resources, advice, and motivation delivered weekly. And if you have questions, we're here to help, and are excited to support you through what will surely be a life-changing Plant-Based Whole30 experience.
May 2023 Plant-Based Email Sign Up
Sign up to receive exclusive weekly emails to help support you through your Plant-Based Whole30.
Whatever you need to be successful with your Plant-Based Whole30 — we've got you.