Our Whole30 Homemade Steak Rub is our new grilling season and date night staple! We love that it's simple and quick to make. Plus, it's gluten-free, dairy-free, with no added sugar-free. Easy to assemble with spices you might already have in your pantry. A great way to make a delicious, juicy steak bursting with flavor without much work!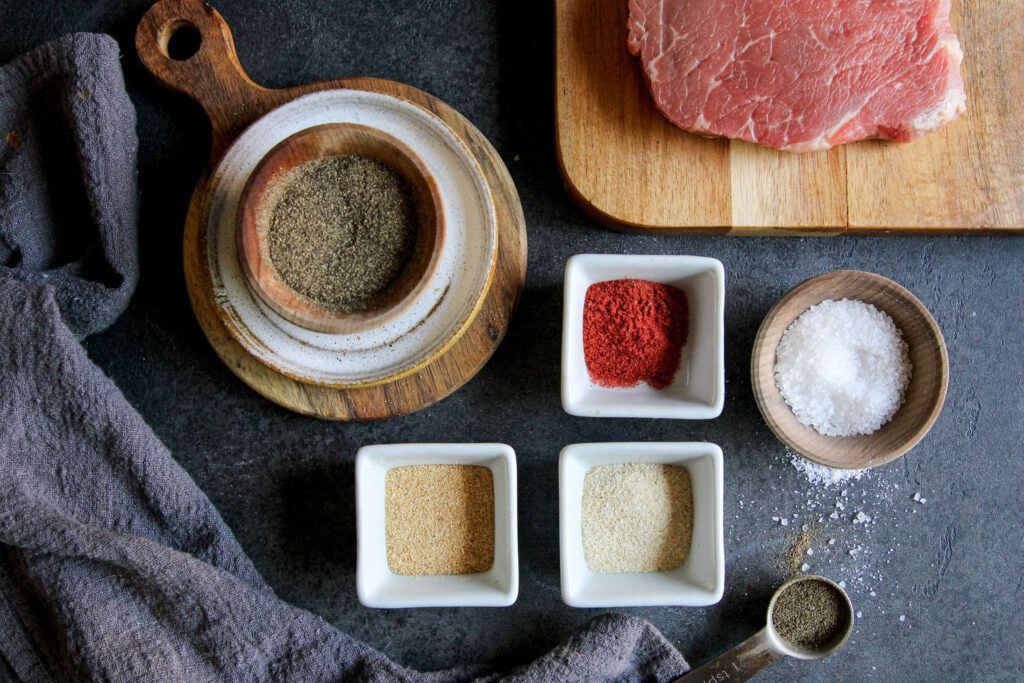 Who knew five simple spices could combine to be such a tasty rub? This rub is very budget-friendly, as the spices are ones you can find in most grocery stores and aren't expensive. We combine kosher salt, black pepper, garlic powder, onion powder, and paprika to make this easy rub.
To use this steak rub, simply pat it onto the steak of your choice. Let the flavors penetrate the meat for at least 30 minutes before grilling. Or, you can rub it on overnight for the most flavorful results. This method allows the salt to penetrate the surface and break down the muscle fibers, resulting in more tender and evenly seasoned meat.
Plus, this homemade steak seasoning is easy to multiply and keep in the pantry.
New to cooking steak? Here are some tips to help you be successful. Steak is a fantastic meat that presents well, perfect for date night or a nice family dinner.
What Whole30 sides can I serve with steak?
Don't worry, we have you covered! We love steak made with this homemade steak rub paired with any of the following sides:
Whole30 Homemade Steak Rub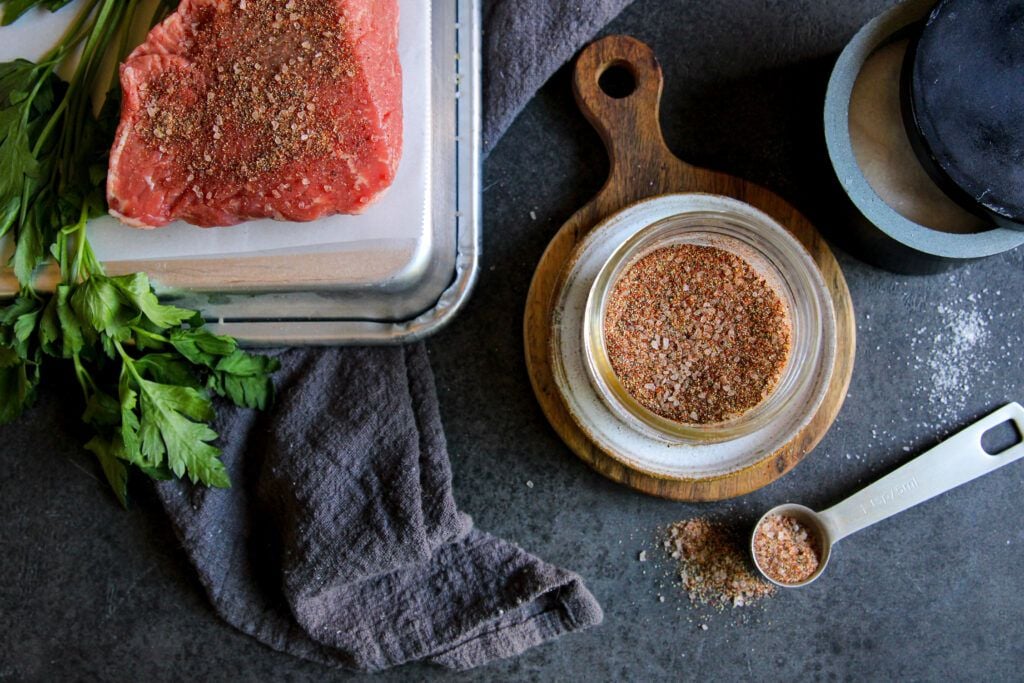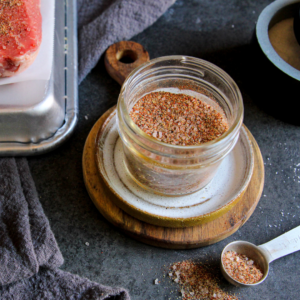 Homemade Whole30 Steak Rub
Try this Whole30 Homemade Steak Rub for an easy way to make a delicious, juicy steak bursting with flavor!
*Makes 1/3 cup homemade steak rub.
Ingredients
2

tbsp

kosher salt

4

tsp

black pepper

2

tsp

garlic powder

2

tsp

onion powder

2

tsp

paprika
Instructions
COMBINE all ingredients in a small bowl or jar. Once combined, season the steak for at least 30 minutes before cooking. Or, store in a sealed container in the pantry for up to 6 months.
Autumn Michaelis
Recipe Creator | Whole Food for 7
Autumn Michaelis is an ACSM Certified Exercise Physiologist, with a B.S. in Exercise Science from BYU. Though exercise was her first love in the health world, nutrition has become her passion. She created the blog Wholefoodfor7, sharing easy and budget-friendly Whole30, Paleo, and gluten-free + dairy-free recipes for families. In August 2022, Autumn released the newest Whole30 Endorsed cookbook, Whole Food for Your Family. She is mom to 5 boys (yes 5!) and when not in the kitchen can be found adventuring, hiking, and tearing up the dance floor.