It's time to let your salad dressing live up to its tasty potential. To unleash its delicious ability to add flavor to more foods than just lettuce. And to bring the zing to easy recipes that save time and effort without sacrificing taste.
That's because salad dressing is basically a cheat code for quick, easy, and appetizing infusions of flavor. It can take hours of work to build the herby, acidic, creamy, or zesty taste you crave. Or you can simply twist off the cap and pour on the mouthwatering flavors of your favorite salad dressing.
But cooking isn't an endurance sport. You aren't rewarded just for slogging through the most arduous, time-consuming experience. It's all about the flavorful food you are able to put on your table, and in your mouth. Using salad dressing as a shortcut to add flavor to a variety of foods—from salads to sheet pan dinners and casseroles—isn't wrong at all.
In fact, it's encouraged. And what you'll read below outlines ideas for utilizing the time-saving flavor bomb of your favorite salad dressing. Pick a new approach to cooking with dressing, or dive into one of our five favorite easy recipes using Made By Whole30 Dressings. (You can also substitute other Whole30-compatible dressings, as well.)
Think Outside the Salad Bowl: More Flavorful Uses for Salad Dressing
Tasty options for using salad dressings to add flavor to your food are only limited by your imagination. But there are some standout selections for expanding the utility of your salad dressing.
Try these proven approaches for easily adding big flavor:
Dynamic dips: a creamy and herbaceous dressing is the perfect compliment to your crudité or air fryer potatoes.
Masterful marinades: your next grilled chicken breast or plate of shrimp fajitas can benefit from a soak in the acidic environment of a good vinaigrette.
Superb sauces: perfectly top off your roasted vegetables or protein without the typical chopping, squeezing, and whisking required.
Casserole companion: whether as a topping or key ingredient integrated into each bite, ranch (or another favorite) takes chicken casserole to another level.
These approaches will save you time and energy while amping up the flavor of your food. But it's understandable if the possibilities are overwhelming. Some of our favorite recipes can provide a guided tour of the delectable potential of cooking with salad dressing.
Our Favorite Recipes that are Dressed to Impress
Pick one of the five flavor-packed recipes below to start unlocking the full power of your salad dressing.
Dairy-Free Ranch Egg Bites Three Ways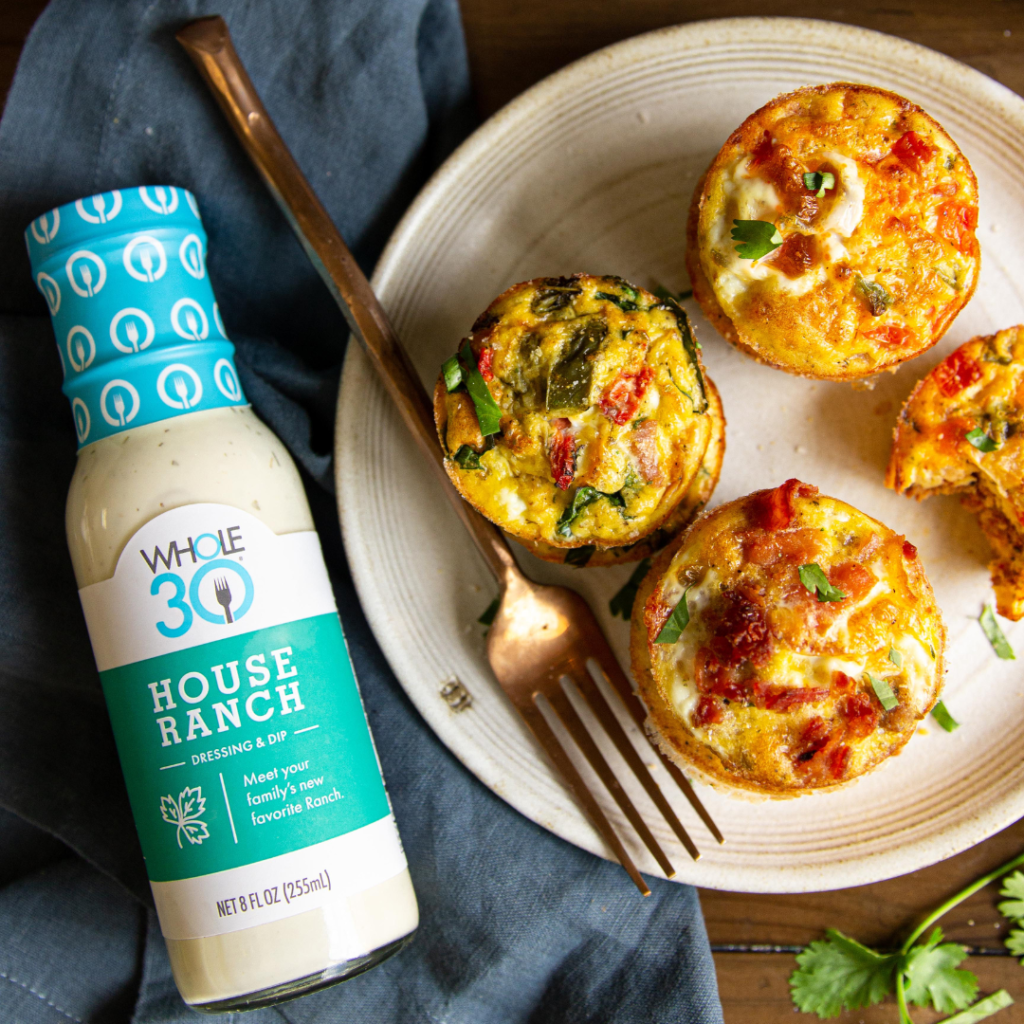 You can enjoy these enticing egg bites any time of day. In the morning. On the go. As an appetizer for a dinner or tailgate party. They're a budget-friendly, ranch-enhanced crowd pleaser you can easily add to your meal plan any week.
Buffalo Chicken Chili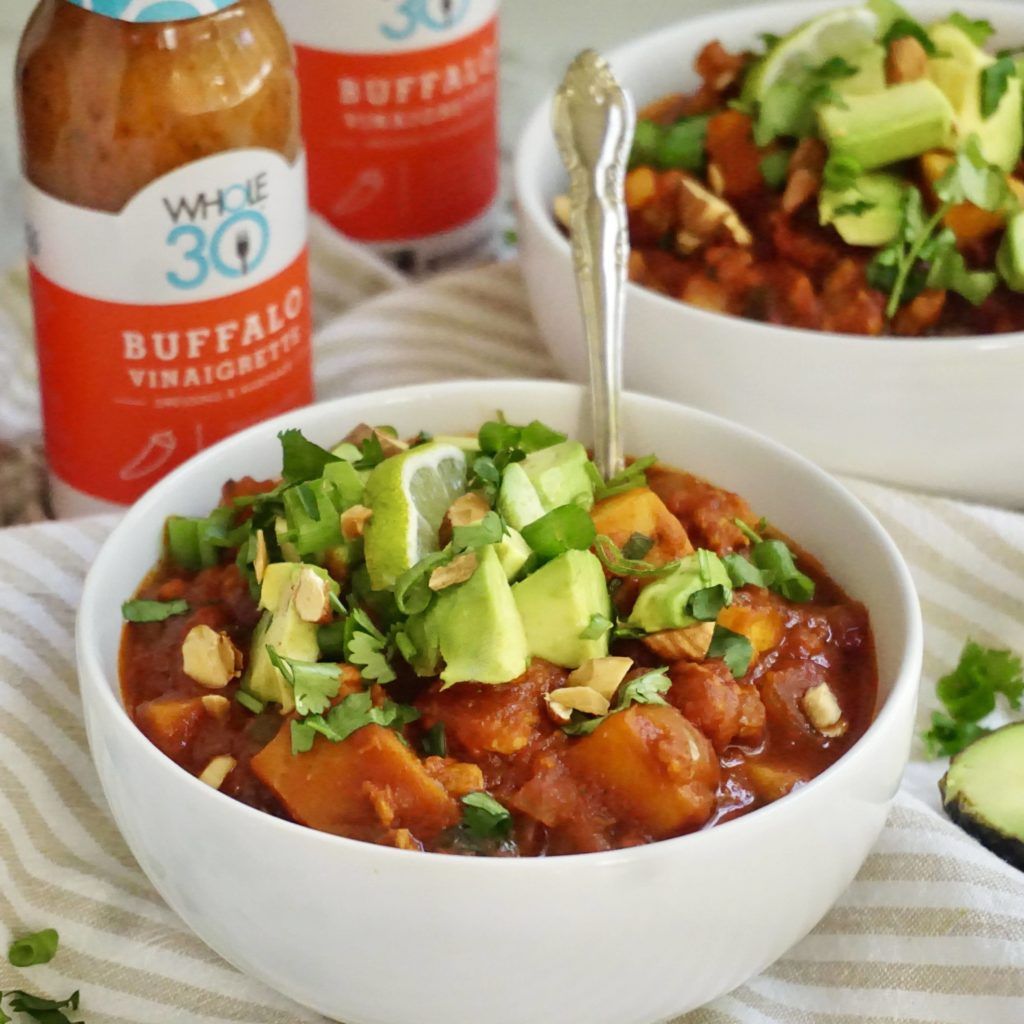 Ready for a kick in the taste buds—but in a good way? Tuck into a bowl of warm, hearty goodness with just enough peppery heat from Made By Whole 30 Buffalo Vinaigrette.
Turn Up the Heat For Dinner Tonight
Dairy-Free Cheeseburger Casserole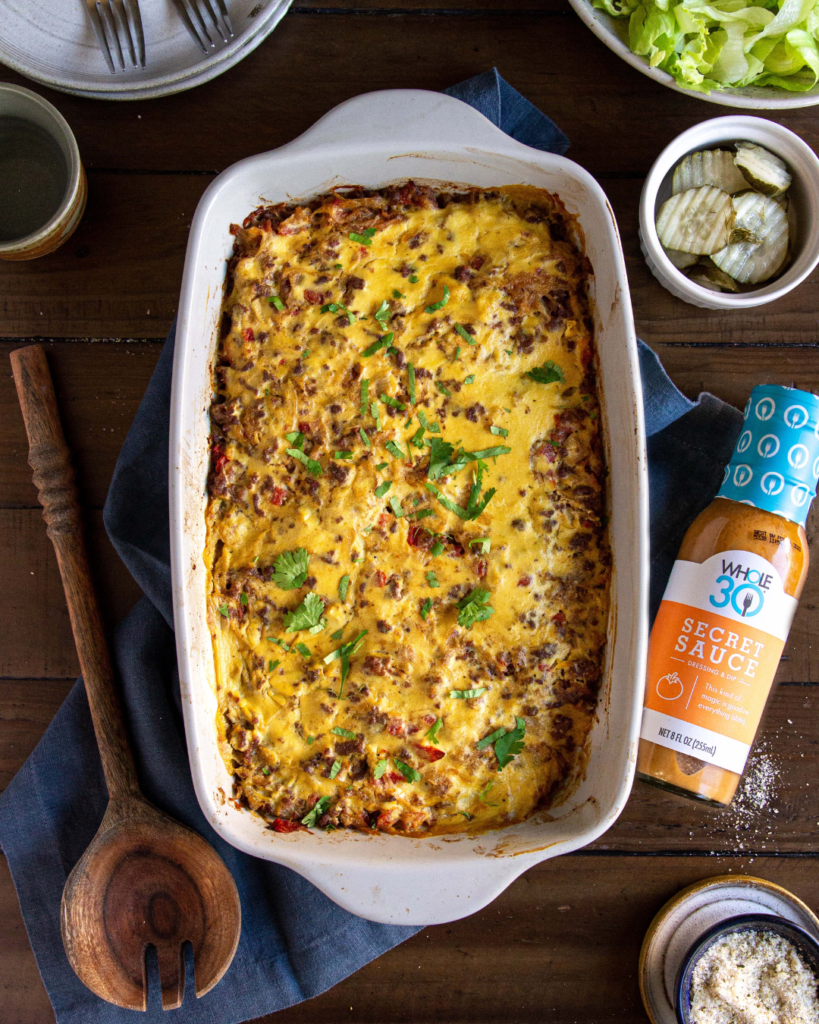 Break your favorite burger flavors out of the bun with this cozy, Whole30-compatible casserole. It's a freezer-friendly family favorite that uses Whole30's Secret Sauce to transport you to a summer barbeque or your go-to burger joint.
Roasted Sheet Pan Salmon with Grapefruit and Asparagus
All the bright, fresh flavor you want in one sheet pan meal. The balance of natural sweetness from Whole30's Elderberry Vinaigrette (or your favorite raspberry dressing) and caramelized grapefruit goodness could change your mind about the best way to prepare salmon.
Warm Harvest Salad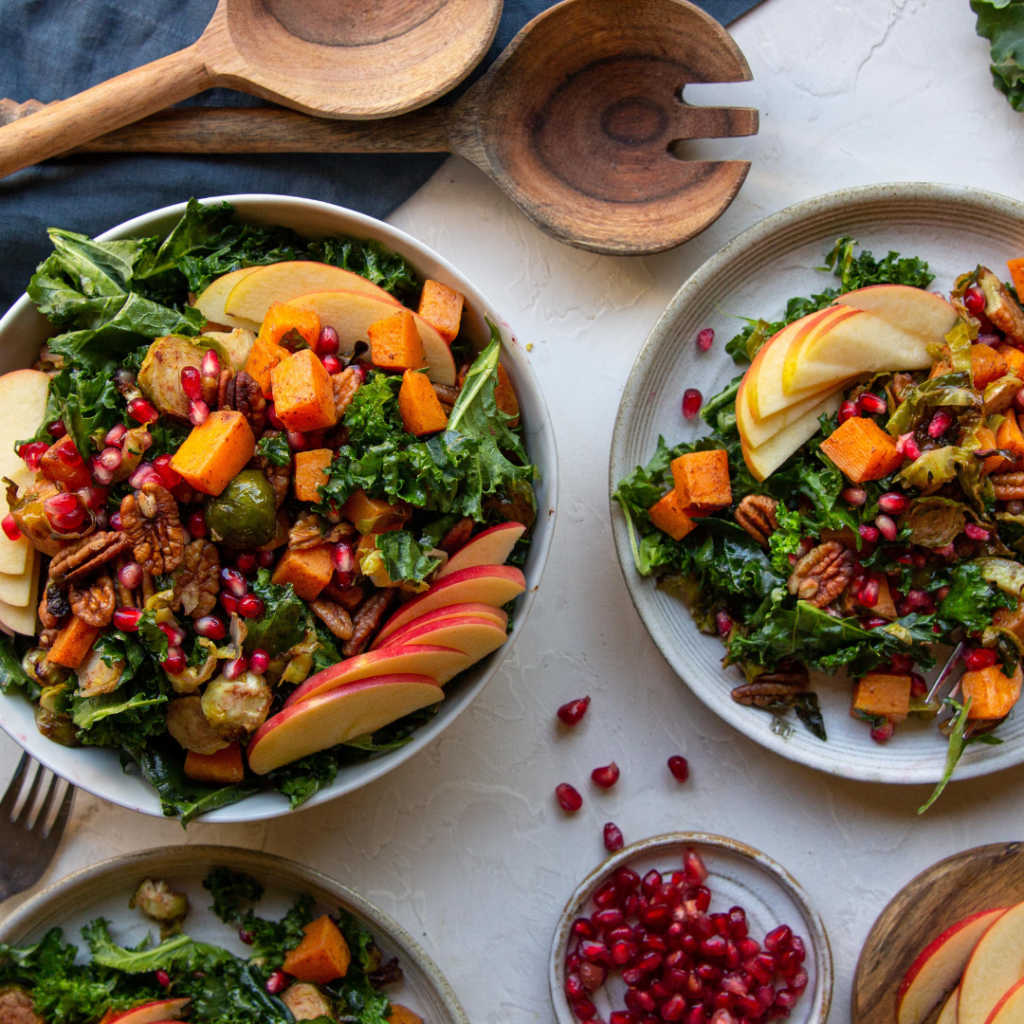 Yes, it's a salad. Yes, there's dressing. But this warm salad is unlike anything you've put on the table in the past. Made By Whole30 Creamy Balsamic is perfectly paired with the roasted fall harvest veggies, nuts, and fresh fruit.
Editor's Note: We love our Made By Whole30 dressings and sauces. They're our go-to options because of the delicious flavors in a compatible package. But you can sub in your favorite Whole30 compatible dressing and experiment with different flavor combinations.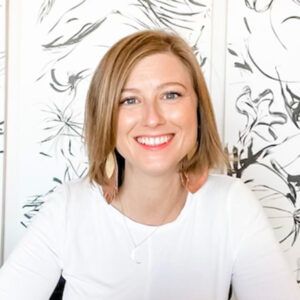 Liz Parrent
Senior Manager, Whole30 Recipes
Liz Parrent is Whole30's Senior Manager, for Whole30 Recipes content.She comes to Whole30 with over a decade of CPG and content marketing experience in the health and wellness space. Having been a part of Primal Kitchen's founding and pre-acquisition team, Liz holds a deep passion for the Whole30 community and the transformative power of a whole foods-focused lifestyle.