A big bowl of hot soup during brisk mornings or cold weather days is one of life's great pleasures — like a hug from the inside out. And since we can't hug all of you IRL, the next best thing we could think of was making sure you have plenty of Whole30 Soup Recipes to keep you company.
How do we love soups? Let us count the ways!
Soups are often one-pot meals making clean-up a breeze.
Most recipes make A LOT. So one mess in the kitchen = many meals you can freeze or meal-prep to your heart's content.
Soups are for any time — not just dinner or lunch, so whip some up for an amazing Whole30 egg-less breakfast.
So break out the fuzzy socks and cozy in with 10 of our favorite Whole30 soup recipes that are hearty and satiating enough to be a complete meal.
Whole30 Chicken Pot Pie Soup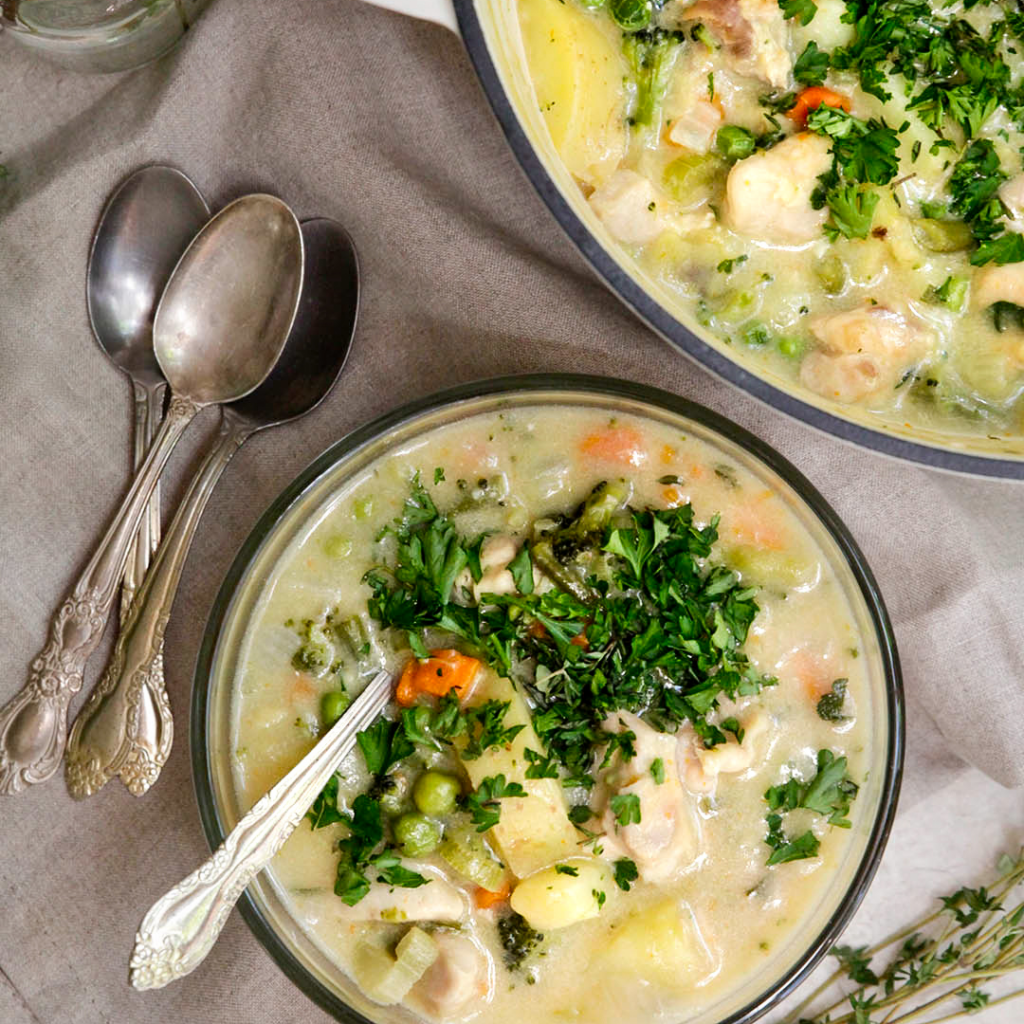 This recipe comes in hot with so much decadent, classic, creamy flavor you won't even miss the crust.
Whole30 Sausage and Potato Soup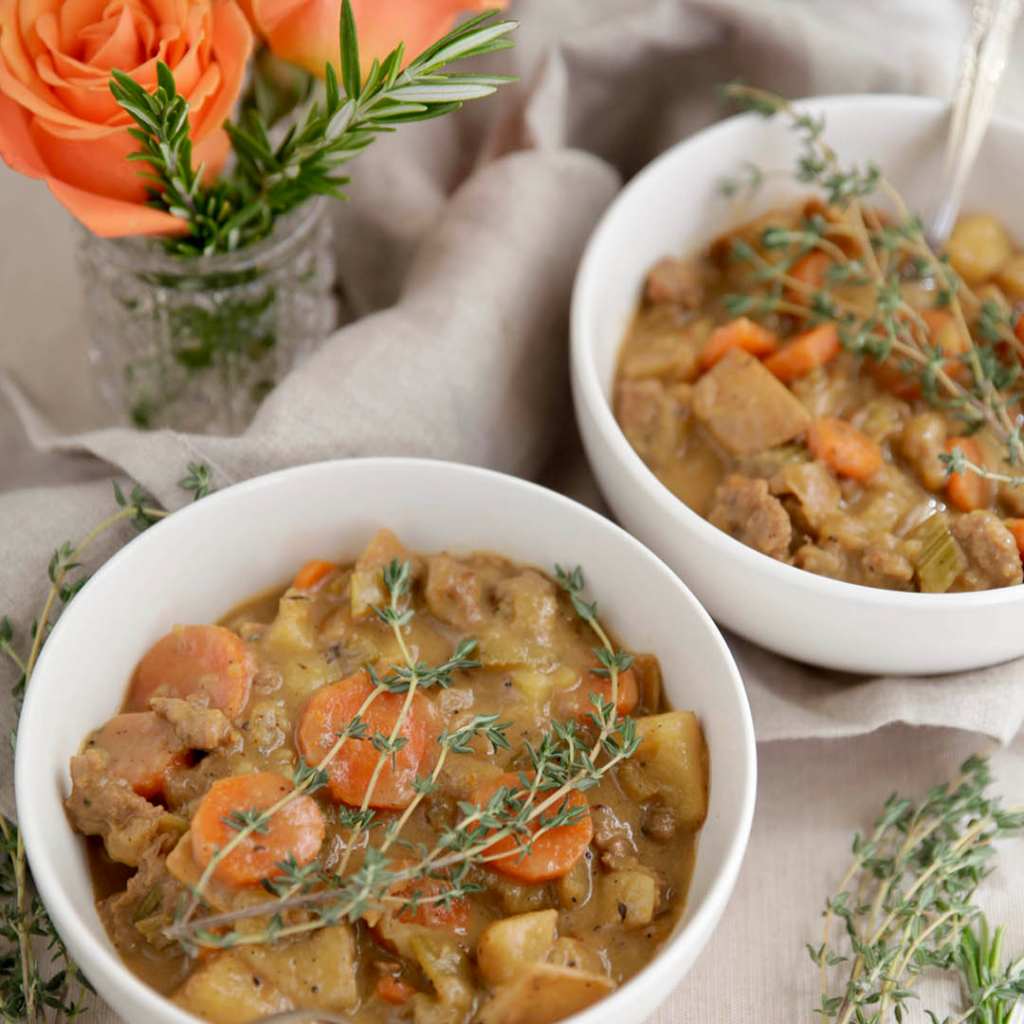 This 30-minute meal uses simple ingredients that produce an intensely flavorful outcome. Browned pork sausage and sauteed onion are folded into a coconut creme and chicken stock base with a medley of hearty potatoes, carrots, and fresh herbs, for a swoon-worthy soup that's hard to share.
Whole30 Hamburger Soup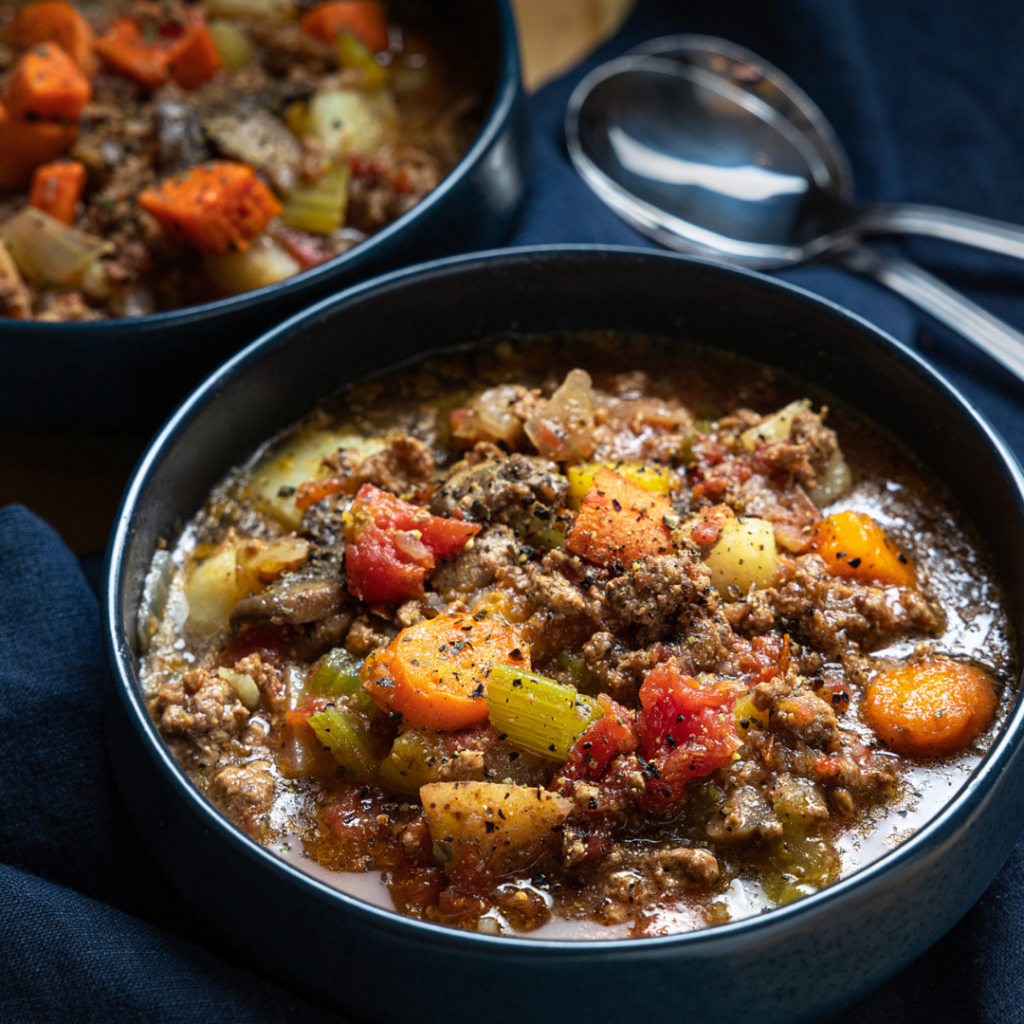 This soup is chock-full of inexpensive and easy-to-find ingredients, and with its full-bodied, mouth-watering flavor, it's no wonder this fan favorite keeps going viral.
One-Pot Creamy Chicken and Cauliflower Rice Soup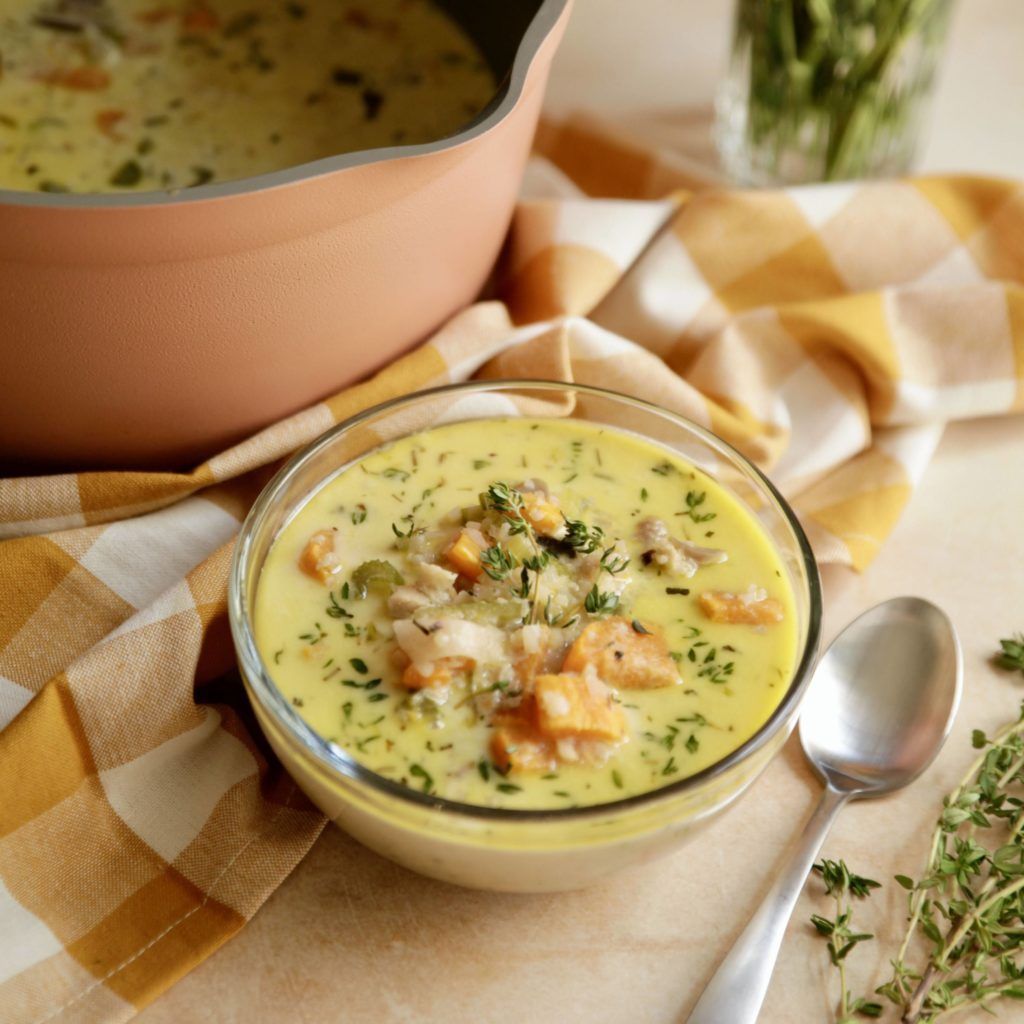 Coconut cream emulsifies with chicken stock to create a satisfying and nourishing broth for this one-pot entree soup.
Whole30 Clam Chowder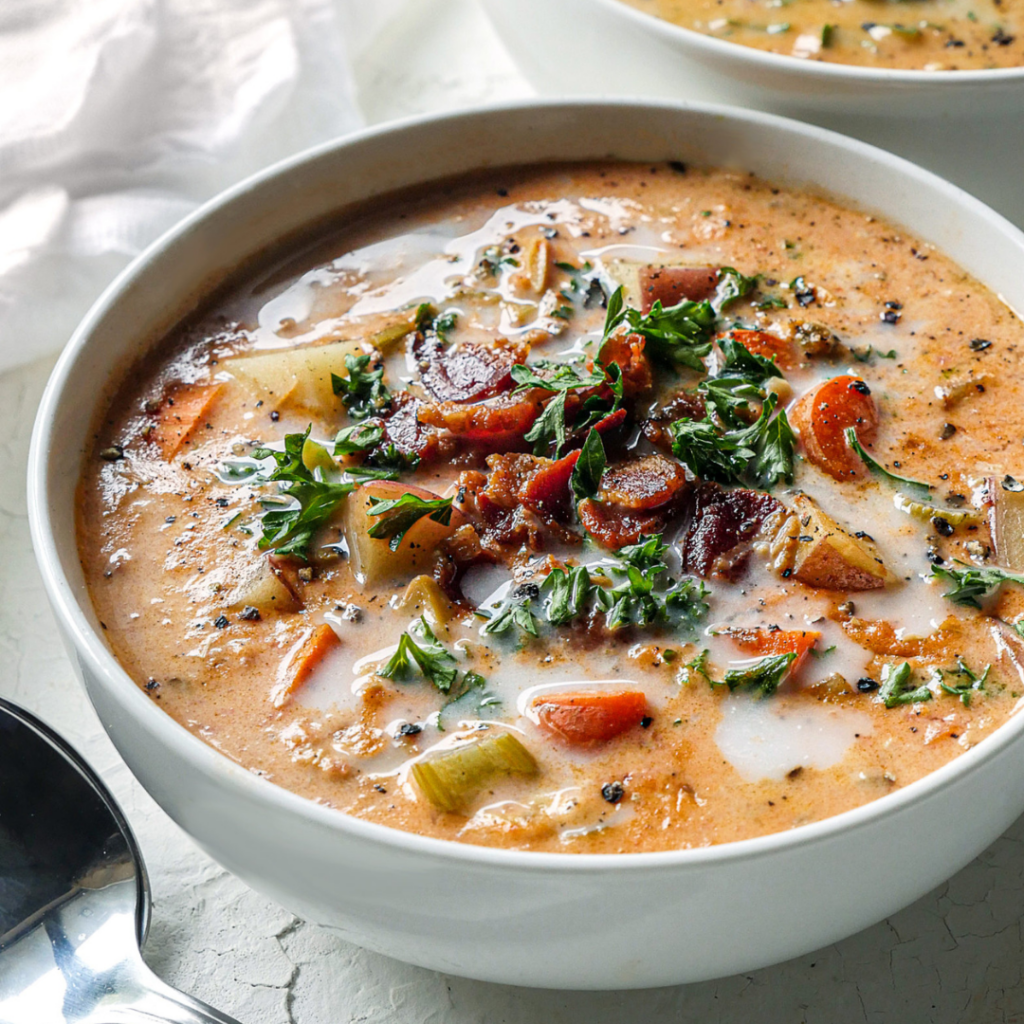 This clam chowder is a Whole30-ed hybrid of Manhattan Clam Chowder (which has a tomato base) and Boston Clam Chowder (which has a cream base). It's a phenomenal one-pot meal that comes together quickly and needs very little clean-up.
Loaded Baked Potato Soup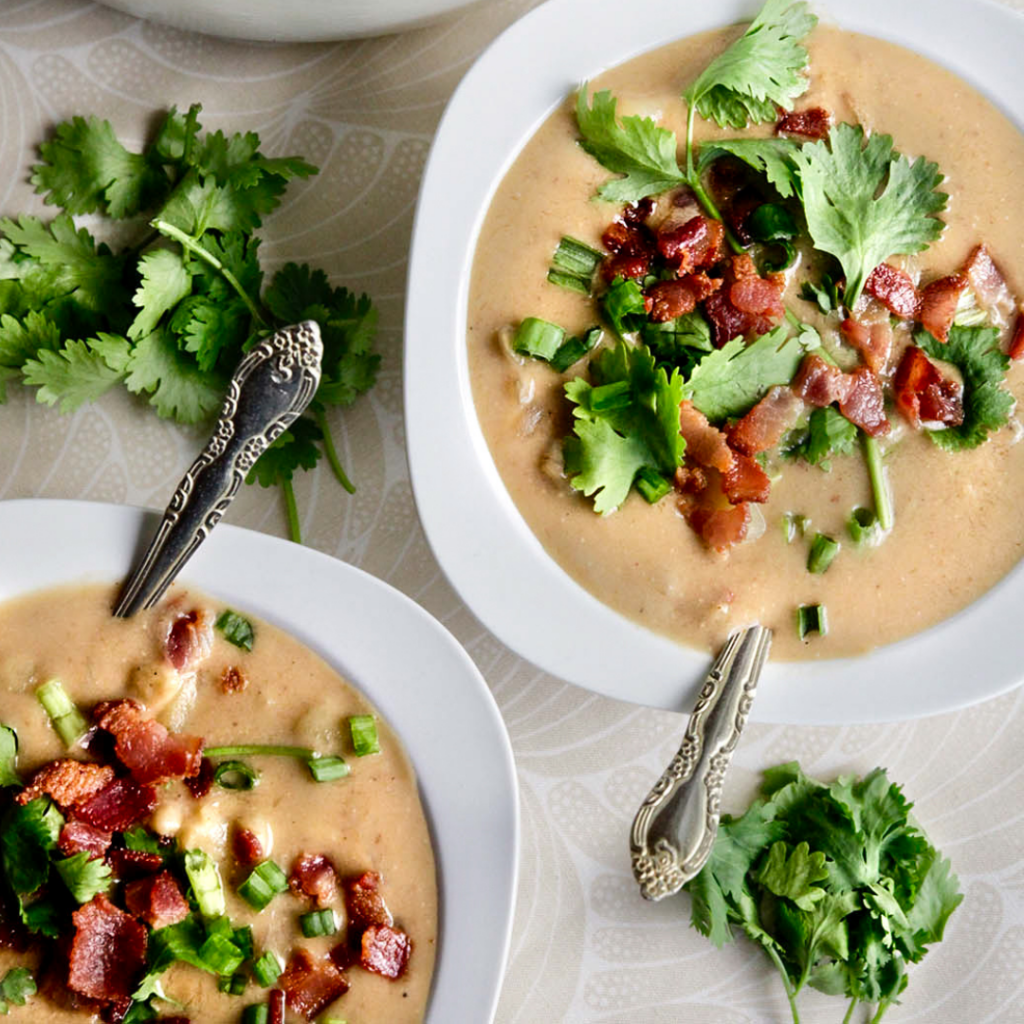 This creamy, lucious soup has all of the flavors of baked potatoes in every bite. Serve it on a cool evening and enjoy a cozy night in knowing you're feasting on a nourishing meal!
Whole30 Chicken Veggie Soup with Avocado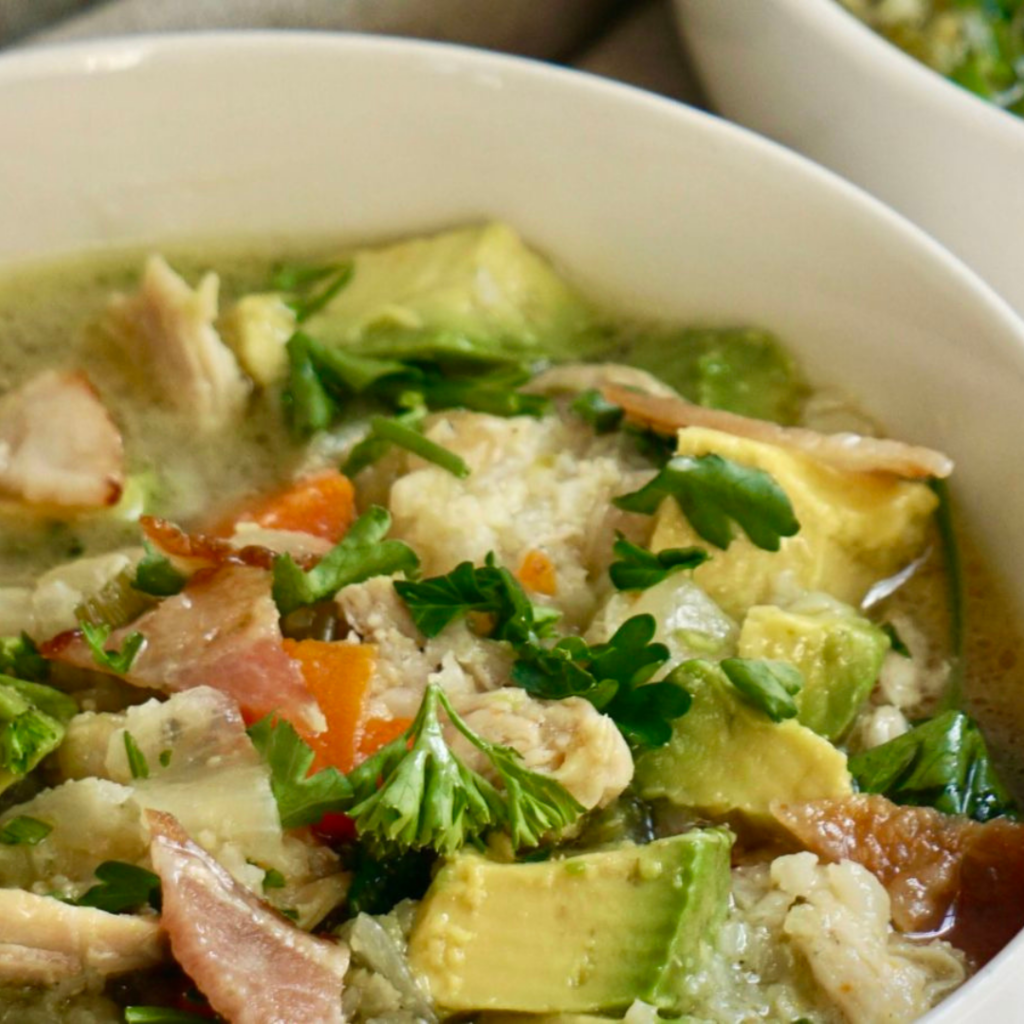 Chicken stock, bacon, garlic, onions, fresh avocado, and a creamy ranch dressing make up this delicious Whole30 veggie-loaded soup.
Whole30 Pork Posole with Tostones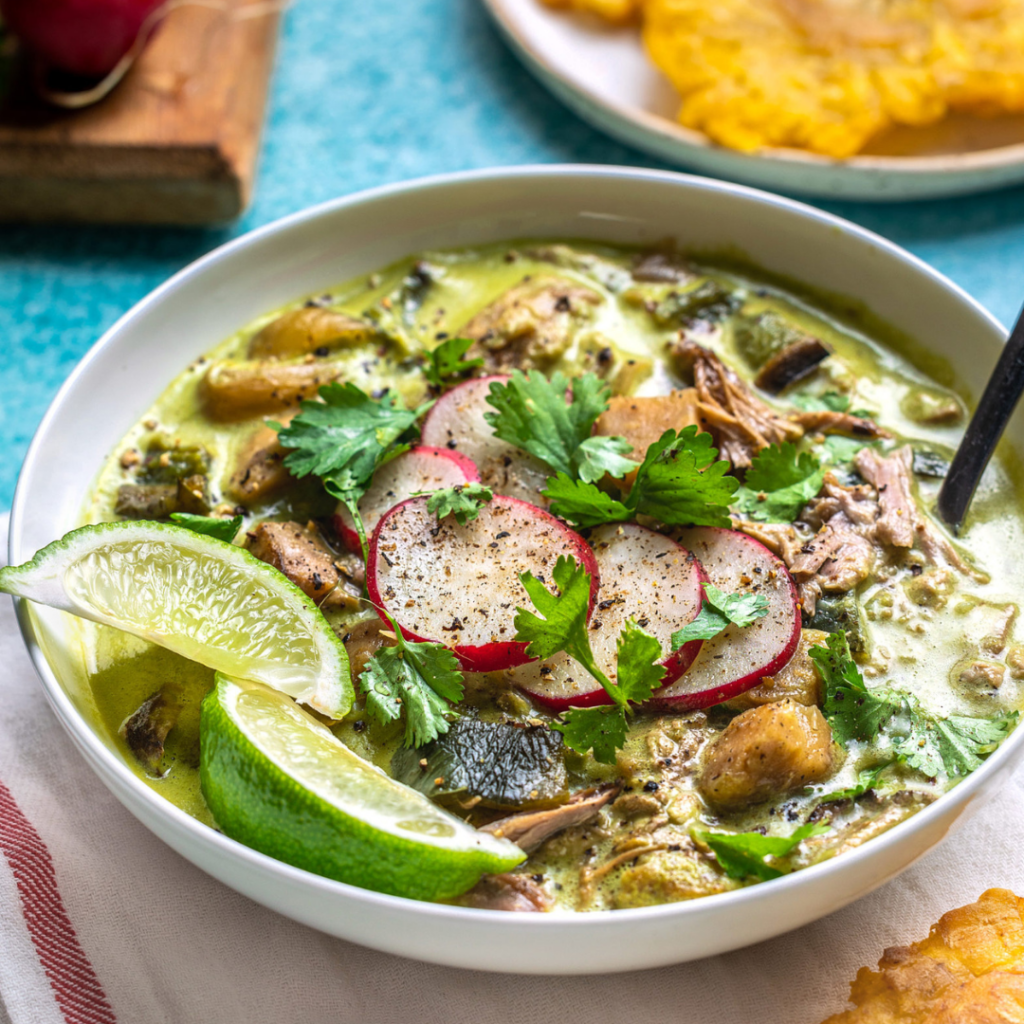 Posole is a hearty soup popular in Mexico made with pork or chicken and hominy. This Whole30 version from Cooking Whole30 forgoes the hominy and is served with crisp, pan-fried slices of green plantains
Instant Pot Lemony Chicken Soup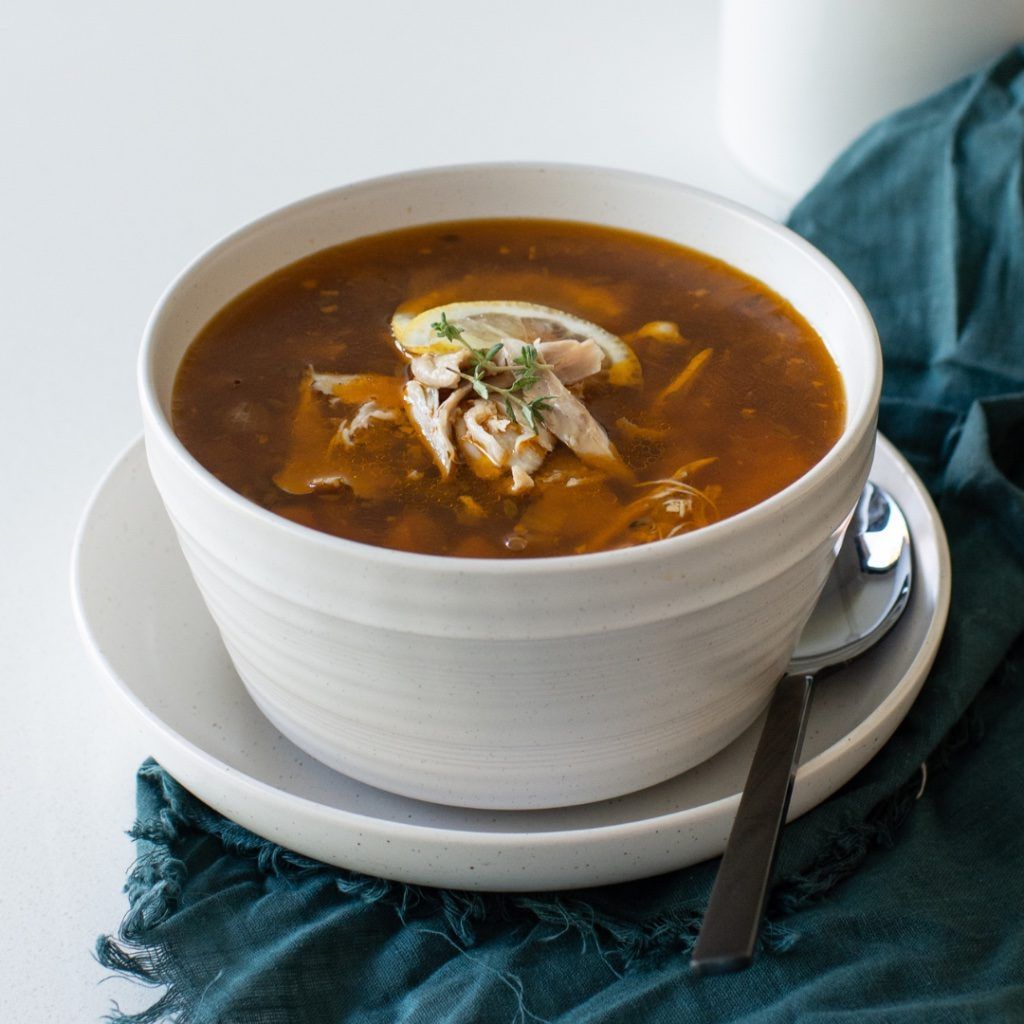 Packed with vegetables, protein, and a rich, satisfying broth, you'll fall head over heals for this zippy take on classic chicken soup.
Sausage, Potato, and Kale Soup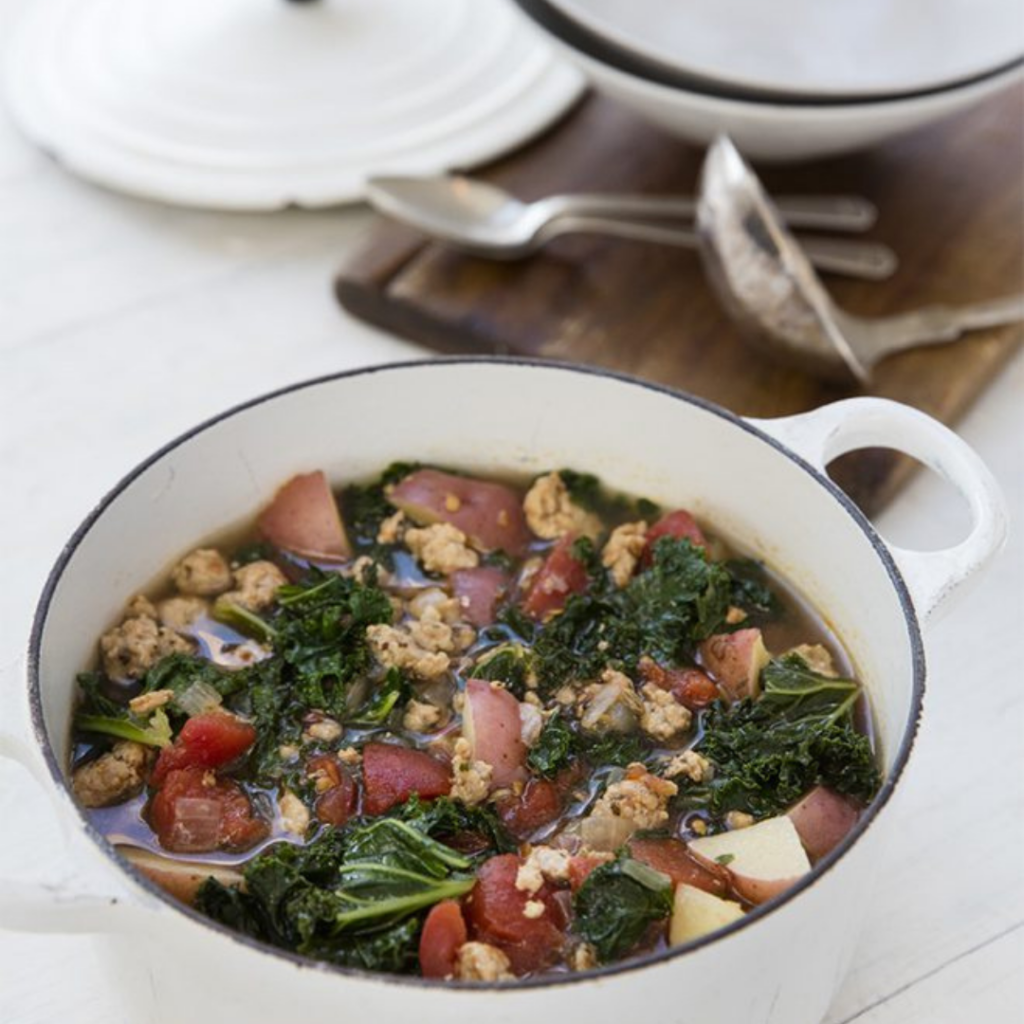 Loaded with flavorful homemade sausage, tender potatoes, and nutrient-rich kale, this potato soup is a tasty and comforting meal that will leave you fueled (and filled).
What other Whole30 Soup Recipes would you like to see? Let us know in the comments below!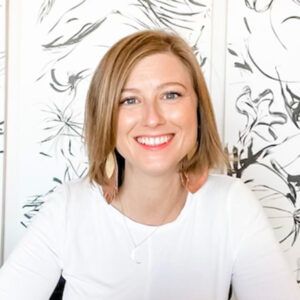 Liz Parrent
Senior Manager, Whole30 Recipes
Liz Parrent is Whole30's Senior Manager, for Whole30 Recipes content.She comes to Whole30 with over a decade of CPG and content marketing experience in the health and wellness space. Having been a part of Primal Kitchen's founding and pre-acquisition team, Liz holds a deep passion for the Whole30 community and the transformative power of a whole foods-focused lifestyle.